Challenges
Small to mid-size firms are sometimes at a disadvantage when litigating against larger firms or competing for litigation engagements.  The disadvantage isn't the capabilities of the attorneys, but simply the access the larger firms have to expensive software and staff that process and manage discovery.  Firms often cobble together tools to convert discovery data such as email, word processing documents, image PDFs, and pictures.  The process of reviewing documents for production, analyzing them for case development, and producing them can be a real challenge.
How to Compete
A cohesive, complete, capable and reasonably priced tool for handling discovery documents has been elusive for smaller firms.  There are plenty tools on the market, but few that can perform at a high level while running on most networks without additional hardware investment.  A larger firm thinks nothing of installing three, four or five servers to handle litigation data.  A smaller firm may have one or two servers, and multi-server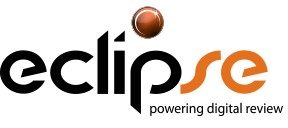 requirements put many litigation tools out of their reach.  IPRO, a leading litigation software company has developed IPRO EclipseSE to help the smaller firm compete.
What Does Eclipse Do?
The short answer is, EclipseSE does just about everything needed to ingest, manage, review and produce litigation documents.  Here's a summary:
Native file, image, and transcript ingestion allows you to begin reviewing large or small document collections quickly and efficiently
Easily share case analysis and work in document sets simultaneously
Search all case documents at the same time using simple word searches or complex Boolean searches
Analyze and categorize documents quickly using document tagging
Convert native documents to image format individually or in large batches
Redact images quickly and easily and use multiple redaction labels
Run Optical Character Recognition on image files and index them for searching
Unitize large, multi-document PDF files faster and easier than ever by applying multiple document breaks in just one pass
Produce documents in almost any format typically requested in litigation
Easily identify privilege terms or relevant case terms in documents with persistent highlighting
Easily create a privilege log of withheld or redacted documents
Search, annotate and prepare digests of deposition or trial transcripts.
Seeing is Believing!
If your firm is dealing with discovery intake and production on a regular basis, EclipseSE deserves a look.  Get in touch to schedule a demonstration.  We have extensive experience in litigation support using multiple platforms and can help you determine if EclipseSE can up your game.